The Starting Line: Volume 1 - Issue 10

The Starting Line is a biweekly column for our Sportsman drag racers brought to you by Schnitz Racing. Every other week we will feature a frequently asked question and have it answered by a panel of experienced sportsman racers, led by Ben Knight. Having questions answered by multiple racers will give our new racers several perspectives on the information they want.
---
June 16, 2014
What is the best technique for a burn out

?
---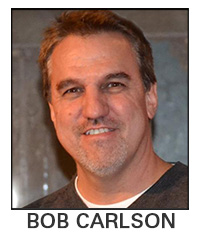 Short as possible, as soon as it starts to smoke, let the brake go, and keep the tire spinning as you move away from the water box. It's fun, but don't go crazy, it get expensive.
Nothing to crazy. Based on the heat that day should determine how long of a burnout you do. Do not over rev the bike.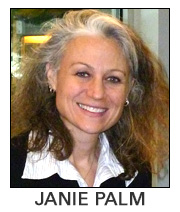 The one where you keep the bike upright and you off the ground! :-) You have to do what is comfortable to you, I see guys almost lay the bike over side to side doing their burnout and long John Force smokey burnouts, to me that is a little excessive but it sure does look cool right? My thought is just get the tire warm, clean it off and a few side to side movements should get everything you need warmed up. Also, don't stop in the water box and do your burn out. Back up into the water box, get your tire wet move up a little out of the water, do your burn out and let the momentum take you out of your burn out patch a little ways before you stop the burnout. The intention is to leave all the crap behind. All you want is a nice clean warm tire at the starting line.
I do burnouts different according to the bike I am riding. If you are on a street bike it is good to get some of the sides of the tire hot as well as the center. I usually back into water till my front tire is about to touch water and I pull forward just out of the water with my rear tire. Give my opponent time and usually start when they are ready. I will start with the bike straight and soon as I see some smoke I will lean the bike to one side to heat it and once I see smoke I lean the bike to the other side till I see smoke. Once I have seen smoke on the second side I sit up straight and roll out then chop the throttle. Now on a bike with a slick I do the same method except I don't lean or rock the bike for the reason the tire is flat and the tire surface is getting hot evenly. Hope this helps have fun and be safe!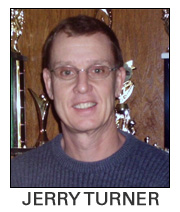 If there was ever a "ask 10 racers, get 10 answers" question, this is it. I enjoy watching racers do burnouts just because so many racers do it so very differently. And it can also vary between different bikes. I do a different burnout on a street bike than I do on my drag bike. First, the purpose of a burnout is to clean your tire and add heat to it to make it more sticky for when you launch the bike. Some racers will tell you that you can get your tire too hot and it actually becomes slimy and slippery. Some racers will burnout until they disappear in a cloud of tire smoke. Some will do a "prostock" burnout meaning they release the front brake and let the bike go forward while still spinning the rear tire. Some will drive through the water box, other go around, then back up into the water to keep the front tire dry. Some will start the burnout with their rear tire in the edge of the water. Other racers don't even wet the rear tire. Some racers do a burnout in first gear, others use second or third or in some cases the top gear. The general principal is simple. Get your back tire wet, hold your front brake while bringing up the rpm's and sort of "pop" the clutch to get the tire spinning. Maintain rpm's and let it spin until you feel it's clean and heated. Roll out of the throttle while pulling in the clutch, then release the front brake and pull forward to stage. Some racers will tilt a street bike to get every millimeter of the sidewalls heated. Other racers don't. The clutch that's in a bike can make a difference in how to best do a burnout. My best advice for this question is to watch the racers that are winning and see what they do. When I started racing a street bike, I watched the pro street and real street racers do burnouts and tried to do something similar to the guys that had experience and were consistently going rounds and winning races. One last bit of advice. If you bike needs water to spin and the burnout box is almost dry, get someone's attention to spray water for you. I've seen accidents and I've lost races when the bike didn't spin when it should have. You can burn up a clutch in the waterbox if the tire won't spin.