The Starting Line: Volume 1 - Issue 9

The Starting Line is a biweekly column for our Sportsman drag racers brought to you by Schnitz Racing. Every other week we will feature a frequently asked question and have it answered by a panel of experienced sportsman racers, led by Ben Knight. Having questions answered by multiple racers will give our new racers several perspectives on the information they want.
---
June 2, 2014
How are bye runs determined? If I get a bye run, should I make the pass?
---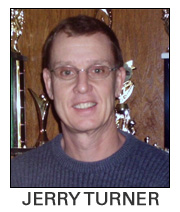 First, a bye run is earning a solo run if there's an odd number of bikes. That's a very good question to ask when you go to a track or series you haven't raced at before because many tracks do it differently. The most common way a bye run is selected is the best reaction from the previous round. But I've been at tracks that will use closest to the dial or even the fastest bike. Some tracks let the racer carry over the bye run until they use it, other tracks don't. Some tracks will limit a racer to one bye run per race (unless all remaining racers have had a bye run). Other tracks will give the bye run to the same person if they earn it more than once. My best advice, ask the track operator so you'll understand and not be confused. More advice, if you earn a bye run, be prepared to race in case a bike shows up late or it turns out you were told you have a bye run, but after checking again, someone else gets it. That happens.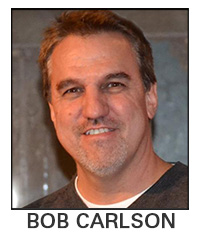 Bye runs are determined by many different ways, it's very important to find out before time trials or qualifying begins. All tracks and/or classes do it differently.
If you get the bye, make the pass if it's in the early rounds, and you're not running multiple classes with the same bike. Otherwise, don't make the pass, save the bike and clutch, it will be a bigger advantage. Make sure you find out from a track official (not your opponent), if it's ok not to make the pass. Most cases your allowed to just stage the bike and move the bike through the beams on the bikes own power (not pushing it). If you do this, don't fire the bike until the pair in front of you leave the line, go around the water box, and go as far over to the outside as possible. You don't want to drag stuff in the starting line groove, the track officials and the opponent behind you will not like you very much if you do. I go way over on the paint.
By runs are usually determined by the best light the round before at some tracks and others draw a card. I think you should make a pass if you haven't had consistent passes before that point. If you ran consistent no need for a pass.
How a bye run is determined will vary from track to track and series to series. The most commonly used method of picking a bye run is by who had the best reaction time from the previous round. I've also seen index class's determine the bye run by who had the closest ET. Finally, some events will pick a totally random bye each round (usually a deck of playing cards are used). Each racer will have their own thoughts on bye runs. I personally decide whether to take a bye run or not based on where we are in the race. If it's an early round and I haven't put a lot of laps on the bike I'll make a full pass. If we're down to 3 bikes and I've went down the track 5 times in the past hour I will often just break the beams and let the bike cool down more.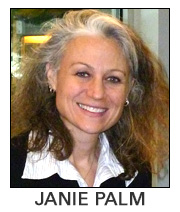 Bye runs are determined differently at different tracks and different sanctions. Some tracks may randomly pick a first round bye run in the first round then use reaction time of the first round for the second round bye run. I would inquire when you get to the track to see what method they use. Absolutely you should make a bye run pass, unless you and your bike are dead on dial-in every pass there is no reason to pass on that, one more practice run under your belt.
A bye run could be and is determined differently depending on the series or track you are racing at. Most cases a bye run is decided by closest to dial or best reaction time. Some series and tracks may draw randomly or set up a ladder to decide who gets a bye run. My personal preference is closest to dial or best package mostly because that's what it takes to win a race. If you go to a track that is new to you, just go up and ask the officials because some places are different than others. Hope this helps! Have fun be safe!